Tannhäuser-Class Heavy Cruisers
Overview


Scenes


History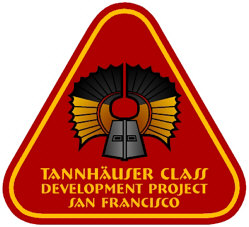 When the first M/AM starship reactors were finally certified in March 2157, several classes of fusion-powered ships had already been designed to use them. The first class to appear, in April 2157, was the Krechet class, developed from the fusion-powered Amarillo class. Derivatives of Bison hulls soon followed. The first was the Tannhäuser-class heavy cruisers (CHM-55), which entered service only one month after Krechet.
The Tannhäuser cruisers were essentially lengthened Pioneer-class ships adapted to use the new SSWR-III-A reactor, which had been designed for ships with displacements greater than 300,000 tons. As with Krechet, the smaller amount of deuterium that needed to be carried allowed a larger payload, including both offensive and defensive weaponry and more powerful sensors and deflectors. An unusual feature of Tannhäuser was the extreme forward placement of the directional nacelles in a "hammerhead" arrangement, which was done in an attempt to increase maneuverability at warp speeds.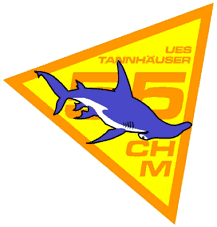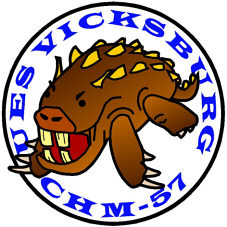 UES Tannhäuser and her sister ships UES Vicksburg (CHM-57) and UES Marathon (CHM-60) joined the fleet in May 2157, just in time to take part in the Battle of Hell's Gate in October 2157. This battle was instrumental in proving the usefulness of M/AM-powered ships. However, Tannhäuser was an interim design that did not fully realize the potential of an M/AM-powered warship. Although 14 ships of the class joined the fleet, they were quickly superseded by the Conqueror-class heavy cruiser. All Tannhäuser-class ships were decommissioned at the end of the war.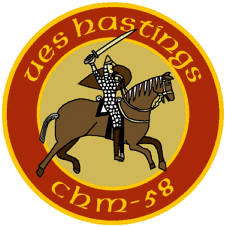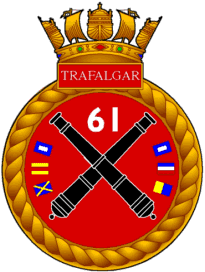 The Tannhäuser-class heavy cruiser UES Hastings (CHM-58) is now on display at the Starfleet Museum.
Commissioned Ships


UES Tannhäuser CHM-55
UES Waterloo CHM-56
UES Vicksburg CHM-57 **
UES Hastings CHM-58
UES Agincourt CHM-59
UES Marathon CHM-60
UES Trafalgar CHM-61
UES Teutoburger Wald CHM-62 **
UES San Jacinto CHM-63 **
UES Little Bighorn CHM-64
UES Thermopylae CHM-65
UES Gettysburg CHM-66 **
UES Badr CHM-67
UES Shiloh CHM-68
** denotes lost or missing ships.
Specifications


Standard displacement: 443,129 t
| | | | | |
| --- | --- | --- | --- | --- |
| | Overall | 1° Hull | 2° Hull | Nacelles |
| Length [m] | 247.13 | 109.65 | 116.19 | 66.87 |
| Beam [m] | 112.23 | 61.55 | 70.78 | 15.51 |
| Draft [m] | 74.44 | 54.97 | 74.45 | 15.51 |
Crew complement: 1254 (200 officers + 1054 crew)
Weapons: 36 Spider area-defense missiles, 96 Narwhal long-range antiship missiles, 4 twin turret-mounted pulse laser cannons, 10 Grand Slam orbit-ground attack missiles
Embarked craft: 16 transatmospheric sublight shuttlecraft
Warp drive: SSWR-IIIA M/AM reactor with one midline Spitfire VI warp
nacelle and two Jaguar I directional nacelles
Velocity: Warp 2.5, standard; Warp 3.0, maximum
Units commissioned: 15